<— Click on my picture to watch a brief introduction.
Welcome to the Henson Bowling Academy!

This Website is currently under reconstruction because of a total redesign of the program. Please check back soon.
The Henson Bowling Academy, LLC exists to help aspiring young bowlers to take leaps forward in their desire to find success in bowling. Whether that be making a high school team, earning a college scholarship, or having a professional career, we offer the training and knowledge it will take to foster success at the highest levels desired.  HBA promotes individual maturity growth and provides tools to handle the emotional swings of competition.
Enhancing each player's innate skills creates tangible results.  In the past four years HBA students have accomplished the following:
Three college scholarships
Tens of thousands of dollars in S.M.A.R.T. scholarship money
Three USBC Eagle Awards
Six USBC youth national highs for the season
Multiple USBC Junior Gold Championships qualifications
Numerous youth tournament championships
Eight Ohio High School state tournament qualifiers
League average increases from 15 to 35 pins
HBA is based at Sequoia Pro Bowl in Columbus, OH. The students attend two 5-day workshops, one in August and one in June, as well as four 4-hour mini-workshops, one each in October, December, February, and April. Throughout the year, the students follow a regimented, individualized plan consisting of drills, private lessons, practice time, research essays, quizzes and tests, physical fitness, and nutrition.
The 2021-2022 academic year consists of three terms.
Summer term begins August 1, 2021 and ends October 31, 2021. This term contains one 5-day workshop and one 4-hour mini-workshop.
Winter term begins November 1, 2021 and ends March 31, 2022. This term contains three 4-hour mini-workshops. During this term, the students are also required to complete assignments and interact bi-weekly with their assigned faculty advisors to ensure progress is on track with stated goals.
Spring term begins April 1, 2022 and ends June 30, 2022. This term contains one 4-hour mini-workshop and one 5-day workshop.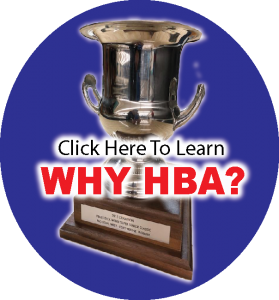 Mission Statement
To fully prepare USBC youth bowlers who aspire to elite levels in collegiate, amateur, and professional bowling for optimal success.
Value Statement
Benefits
Opportunity to learn from a faculty of very experienced and qualified USBC certified instructors who are all either Silver or Gold level
Opportunity to progress through a program specifically designed to prepare for bowling competition at the highest levels available
Opportunity to develop high-level skills and a deep level of understanding of the sport of bowling
Opportunity to fully prepare for a career in bowling performance at an elite level
Costs
Annual tuition – $1,300 tuition, payment plans available

o Option 1: pay tuition in full in advance at $1,300
o Option 2: pay tuition by trimester (summer – $500, winter – $300, spring – $500); total of $1,300
o Option 3: pay tuition monthly (11 payments of $125); total of $1,375
o Tuition includes six (6) workshops (meals included), overview/evaluation of private instruction (2 one-hour sessions per month) by a faculty member or previously approved private coach, reduced lineage fee of $2 per game at Sequoia Pro Bowl when lanes are available, competition and practice apparel
Travel and living at workshops, additional apparel, practice time outside of workshops not included
Parents: Contact Coach Henson (614-774-3002) to talk about your child's career in bowling.